The Better Way to Guest Post
Accessily is the first marketplace for Guest Posts. You can buy guest posts from high quality websites. You can sell guest post opportunities on your website.
10x Faster SEO & Content Marketing
Still using email outreach to get backlinks? Switch to Accessily.
Publish your guest posts on quality, high traffic websites
We've made it easy to find guest posting opportunities in your niche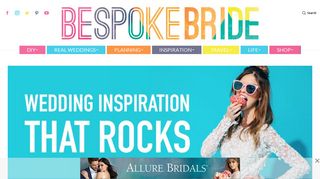 BESPOKE BRIDE
At Bespoke Bride we believe colour and creativity are a match made in heaven!
---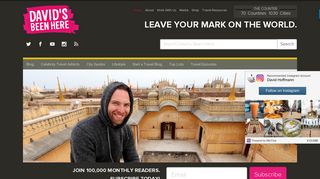 DAVID'S BEEN HERE
I am obsessed with travel: Meeting new people, places and experiencing new.
---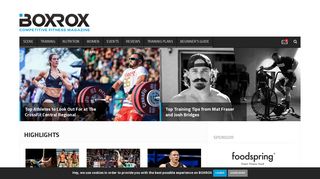 BOXROX
BOXROX magazine is the #1 Crossfit and functional fitness magazine.
---
Over 15,000 websites that accept guest posts
are waiting for you on Accessily
How Accessily can help you
Accessily is perfect for marketing agencies, website owners, and bloggers
We've all been there - you start a new business, launch a new website, launch a new product, and nobody comes. So you start trying to figure out how to get visitors to your website.
You do lot of research and you find out that SEO is one of the best ways to get traffic to your website. So you start tweaking and making the improvements that everybody recommends.
You write fantastic content and make sure that everything is just right. But still, traffic is nonexistent. Why?
It's because there are two important factors to SEO:
Your content.
The number and quality of links back to your website from other web sites. This is what we call backlinks.
And it's a
catch 22
! Without traffic, you're unlikely to get backlinks... and without backlinks you're unlikely to get traffic. It can take months and years for enough people to link back to you, even if you have fantastic content.
GUEST POST OUTREACH TO THE RESCUE!
Guest posting is writing content for other web sites as a guest author. With it, you can mention your website or product within the guest post and include a link to it.

This gets you a valuable backlink, which improves your SEO. The more quality backlinks that you have to your website, the better.

BUT, THERE ARE PROBLEMS WITH GUEST POST OUTREACH
The biggest problem with guest posting is that it's time consuming. Finding websites that accept guest post is very time consuming. It involves scouring the web, cold emailing, and getting 99 rejections for 1 opportunity.

And then once you have one website that's interested, the lead could go cold and they might not get back to you.

This is why many people give up on guest posting. It's time consuming, awkward, and difficult.

And we haven't even mentioned writing yet.
We're fixing Guest Posting today!

Features that make us unique
Accessily unites simplicity and technology to create content marketing. It's easy and free.
Guest Posts Marketplace
---
Browse through thousands of websites that accept guest posts.
Instead of buying generic "SEO Packages", you can use our marketplace to get high quality backlinks and track your ROI.


Filter results by category, audience or simply search by keyword.
Perform full analysis tests with tools (like : moz, ahrefs etc...)
Get quotes on the same site from several sellers.
Guest Post Library
---
Accessily is leading the way for with article management system.
All your articles will be stored in one place and will be easy to manage.


Buy quality articles from thousands of sellers.
Conduct SEO tests on level of your articles.
Manage your content in one place with control over usage.
Backlinks Tracker Tool
---
Accessily has created a better way to do it.
Track your website backlinks over hour/day/week/month or even a year and mesure your backlinks ROI.


Stop wasting your time writing endless Excel files, just manage.
Get information like traffic, users countries, devices, browsers etc!
Know what works best for your business using statics.
Schedule Guest Posts
---
Don't waste your time, Automate your marketing plan.
Just pick publish date and the website owner will do it for you.


Trying to split your marketing budget throughout the month? Now it's easy.
Buy guest posts in a natural way for search engines.
Manage your marketing customers for months with one click.
Buy Guest Posts At Accessily
We created the first ever guest post marketplace.
You can buy guest post opportunities at quality, high traffic web sites, and get a link back to your website.
Buying guest blog posts is easy with Accessily! All you have to do is sign up, then start using our SEO automation tools.

GUEST POSTING WITH SEO AUTOMATION TOOLS
We've created a directory of guest blog post opportunities of companies that are readily accepting guest posts... and are waiting for you!
Each guest post opportunity has quality SEO metrics that we've analyzed. Data is now at your fingertips!

And we've made managing articles even easier! You can upload your guest posts to the article library and easily keep track of them, edit, etc.

Oh, and did we mention that we have article scheduling for built-in SEO automation? Yep, that's right! You can now even schedule your guest posts for fine-grain publishing.

The publishers will work with you through our guest post platform to make sure everything's just right.

After publishing, use our backlinks tracker to keep track of your SEO improvements.

STREAMLINING GUEST POSTING
We've made it so easy that you can now buy guest blog posts in a matter of minutes, rather than months. So what are you waiting for? Give it a try today!