The Better Way to Guest Post
Accessily is the first marketplace for Guest Posts. You can buy guest posts from high quality websites. You can sell guest post opportunities on your website.
10x Faster SEO & Content Marketing
Still using email outreach to get backlinks? Switch to Accessily.
Publish your guest posts on quality, high traffic websites
We've made it easy to find guest posting opportunities in your niche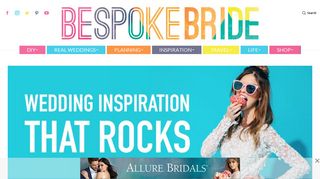 BESPOKE BRIDE
At Bespoke Bride we believe colour and creativity are a match made in heaven!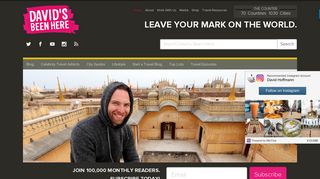 DAVID'S BEEN HERE
I am obsessed with travel: Meeting new people, places and experiencing new.
Over 15,000 websites that accept guest posts
are waiting for you on Accessily
How Accessily can help you
Accessily is perfect for marketing agencies, website owners, and bloggers that are looking for:
Want to improve your search engine rankings?
Get high quality backlinks with Accessily.
Don't waste your time
Schedule unlimited guest posts by date and time.
We built Accessily to be the first marketing platform you open each morning. In the dashboard, you can measure your backlinks' ROI, traffic results, and conversions.
Content marketing attracts customers
By creating and sharing valuable free content.
Features that make us unique
Accessily unites simplicity and technology to create content marketing. It's easy and free.
Guest Posts Marketplace
---
Browse through thousands of websites that accept guest posts.
Instead of buying generic "SEO Packages", you can use our marketplace to get high quality backlinks and track your ROI.


Filter results by category, audience or simply search by keyword.
Perform full analysis tests with tools (like : moz, ahrefs etc...)
Get quotes on the same site from several sellers.
Guest Post Library
---
Accessily is leading the way for with article management system.
All your articles will be stored in one place and will be easy to manage.


Buy quality articles from thousands of sellers.
Conduct SEO tests on level of your articles.
Manage your content in one place with control over usage.
Backlinks Tracker Tool
---
Accessily has created a better way to do it.
Track your website backlinks over hour/day/week/month or even a year and mesure your backlinks ROI.


Stop wasting your time writing endless Excel files, just manage.
Get information like traffic, users countries, devices, browsers etc!
Know what works best for your business using statics.
Schedule Guest Posts
---
Don't waste your time, Automate your marketing plan.
Just pick publish date and the website owner will do it for you.


Trying to split your marketing budget throughout the month? Now it's easy.
Buy guest posts in a natural way for search engines.
Manage your marketing customers for months with one click.