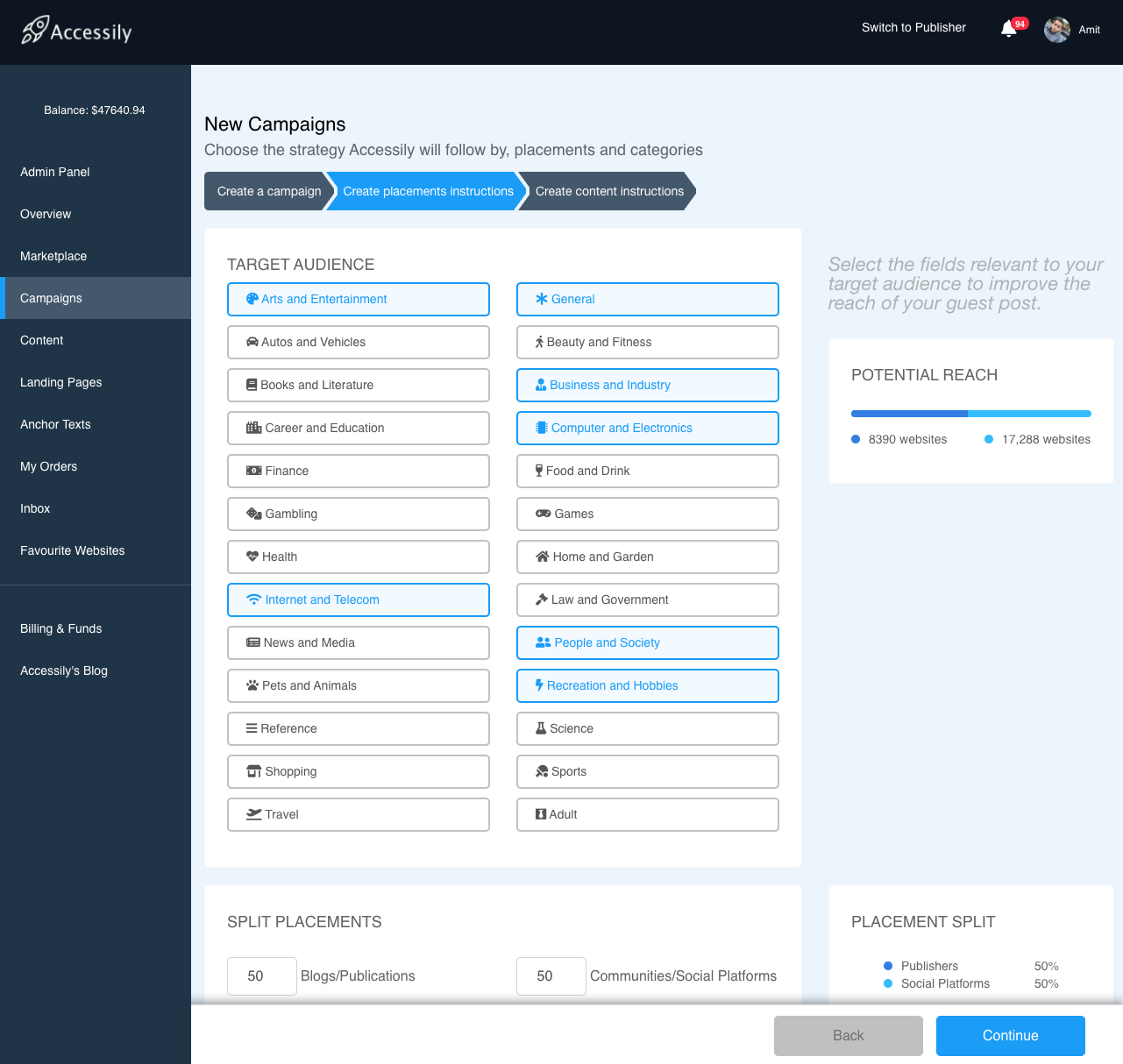 Quality is Our Guarantee

We value all customer interactions, just like we value high-quality guest posting. Accessily has been built from the ground up as a platform that puts customer satisfaction ahead of everything else. As a result, we are able to deliver service unlike anything else on the market.

Our listings include some of the most recognizable names in editorial journalism, education, and technology news. We work with individual editors and writers who are able to provide an exceptional service without the extra hassle.

Upon selecting a publication, you are able to communicate directly with the publisher and discuss agreeable terms. Accessily will never charge your account or otherwise force any action unless both parties have agreed to their publishing terms.

Save Time by Hiring Writers

You can also leverage our Content Creation service. We have numerous in-house writers who specialize in many different industries, ready to take on your writing project and provide quick and smooth delivery.

By using our Writing Services, you can further accelerate the time it takes for your content to be published as a guest post. We pre-screen all of our approved writers, ensuring that each writer has sufficient proficiency in their selected field.

All of our writers have prior experience in writing content specifically for guest publications. As such, you can request content to be written in formal, informal, conversational or technical tone.