As a marketer, you have a variety of choices for getting new customers. It may be overwhelming to decide how to allocate your budget to optimize success, especially with the endless options. You can choose from everything from social media campaigns to event sponsorship to billboards, it can be difficult to decide which ones are worthy of your marketing investment.
You landed here not for nothing, like you, there are hundreds of thousands of other businesses that get confused on the same question every quarter again and again. ״What Is THE BEST ROI channel to invest our advertising budgets?!״
In this blog post, I give you all the information you need to decide which advertising channels are right for your business, ideas, and tips.
Save the article and feel free to send us questions in the comments, promise to answer everyone!
---
What is ROI?
First of all, what are ROI and ROA? ROI is a metric that measures how much profit is generated compared to the expenses invested. ROAs are a similar metric but they are related to assets, so they measure how much profit is generated related to the expenses of buying/operating assets. In the marketing field, these assets can be tangible like billboards or intangible like backlinks and influencer content.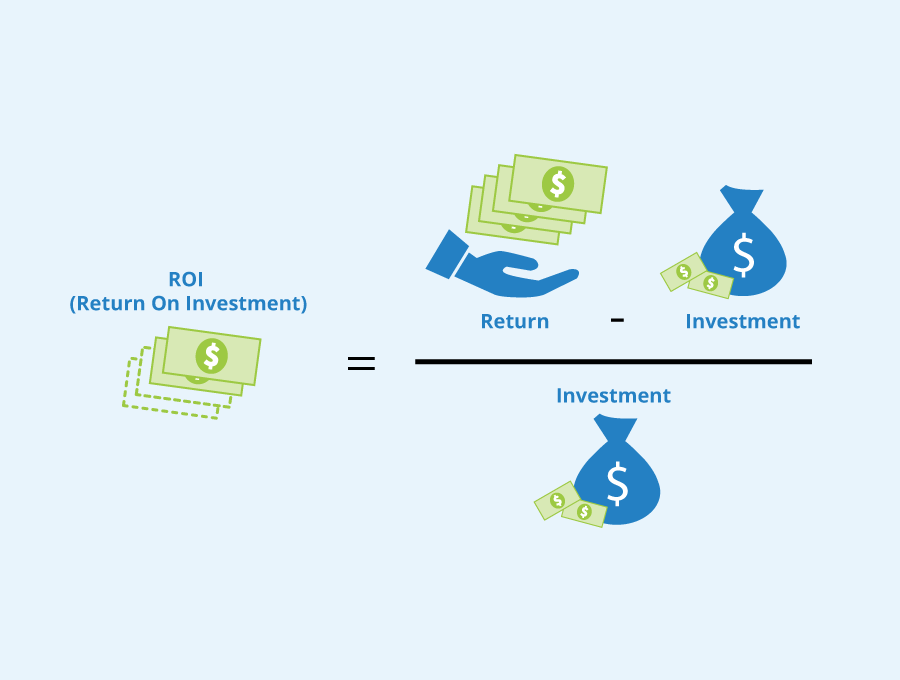 The marketing channels that deliver the best ROI / ROAS are Search Engine Optimization, Paid Per Click Ads, Email Marketing, and Content Marketing. Each channel has different pros and cons depending on your usage. Every business can optimize the results by tailoring its strategy based on factors such as whether the business is B2B or B2C.
---
SEO (Search Engine Optimization)
What is SEO?
SEO – Search Engine Optimization is a process of increasing website visibility in search results, with the goal of receiving more organic traffic to the website.
Nowadays when people seek information whether it is looking for a product to buy or catching up with the news, they turn to Google. Google then directs them to the most relevant results based on what they searched for. Thus Google has a lot of influence on the organic traffic a website receives because it guides users to specific sites. This makes search a golden opportunity for business growth and it has the potential for the best ROI compared to other investments.
SEO ROI By Industry
Industry
Return on Advertising Spend (ROAS)
ROI
Time to
Break-Even

Addiction Treatment

8.90

736%

8 months

B2B SaaS

8.75

702%

7 months

Biotech

9.20

788%

8 months

Construction

7.40

681%

5 months

eCommerce

3.65

317%

16 months

>

Financial Services

11.10

1,031%

9 months

Higher Education & College

10.40

994%

13 months

HVAC Services

8.15

678%

6 months

Industrial IoT

9.85

866%

7 months

Commercial Insurance

9.05

758%

9 months

IT Staffing

7.00

612%

10 months

Legal Services

6.15

526%

14 months

Manufacturing

9.50

813%

9 months

Medical Device

12.85

1,183%

13 months

Oil & Gas

10.55

906%

10 months

PCB Design & Manufacturing

12.40

1,101%

11 months

Pharmaceutical

9.85

826%

9 months

Real Estate

15.10

1,389%

10 months

Solar Energy

9.20

770%

9 months
How to Calculate SEO ROI/ROAS?
Once you've determined how much revenue your SEO strategy generated during a specific time period (typically a month or a quarter), you can compare that amount to your SEO investment during that time to determine your ROI.
Check Out These Related Posts for more Information: Most Important SEO Metrics, Technical SEO Best Practices, Guest Posting Tutorial
Most businesses use the following formula to calculate SEO's ROI:
(Gain from Investment – Cost of Investment) / Cost of Investment
If your company already has a method for measuring the ROI of your other marketing channels, you can use the same formula to compare SEO spending against the other channels.
---
PPC (Pay-Per-Click)
What is PPC?
Pay-per-click (PPC) is an internet advertising model used to drive traffic to websites, in which an advertiser pays a publisher (typically a search engine, website owner, or a network of websites) when the ad is clicked.
Pay-per-click is commonly associated with first-tier search engines (such as Google Ads, Amazon Advertising, and Microsoft Advertising formerly Bing Ads). With search engines, advertisers typically bid on keyword phrases relevant to their target market and pay when ads (text-based search ads or shopping ads that are a combination of images and text) are clicked. In contrast, content sites commonly charge a fixed price per click rather than use a bidding system.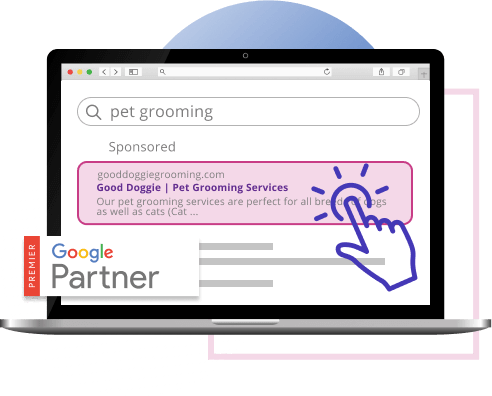 PPC display advertisements, also known as banner ads, are shown on websites with related content that have agreed to show ads. These are typically not pay-per-click advertising, but instead, they charge a cost per thousand impressions (CPM). Social networks such as Facebook, Instagram, LinkedIn, Reddit, Pinterest, and Twitter have also adopted pay-per-click as one of their advertising models.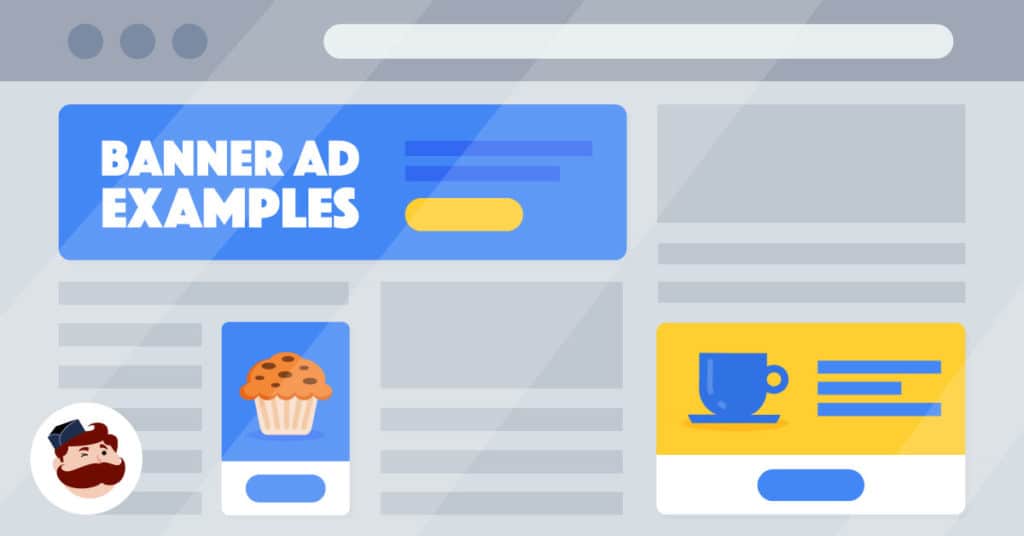 You can learn more about SEO and SMO here.
Does PPC have the Best ROI? PPC ROI/ROAS?
Paid advertising has an incredible ROI. PPC returns $2 for every $1 spent – a 200% ROI rate. (source)
This is a very big difference from SEO. (One reason involves SERP Optimization.)
But there can be several reasons for this. Two of the main reasons are:
SEO is very difficult to measure, for a PPC nation that is very easy to measure.
Customers who come from PPC are customers with very high conversion rates and a big customer lifetime value because they are very goal-oriented.
How to Calculate PPC ROI/ROAS?
You can calculate PPC's ROI with the following formula:
(Gain from Investment – Cost of Investment) / Cost of Investment
For example, let's say your primary goal is to sell a specific product that costs $100, and you run a PPC campaign with a cost per click (CPC) of $1.00. Fifty people click the ad, and two of them make a purchase.
(Gain from Investment – Cost of Investment) / Cost of Investment
($200 – $50) / $50
$150 / $50
3 * 100
300%
In this case, your ROI would be 300%.
Of course, this is just a hypothetical example, and the ROI your company sees from PPC depends on the quality of your campaigns. But being able to quickly and easily calculate your ROI allows you to scale up on the campaigns that are working and improve upon the ones that aren't.
---
Email Marketing / Marketing Automation
Does Email have the Best ROI? Email Marketing ROI/ROAS
Email marketing is the act of sending a commercial message, typically to a group of people, using email. In its broadest sense, every email sent to a potential or current customer could be considered email marketing. It involves using email to send advertisements, request business, or solicit sales or donations.
Advantages of Email Marketing:
Instant impact
Reach a global audience
Easy to share
Easy to measure
Drive revenue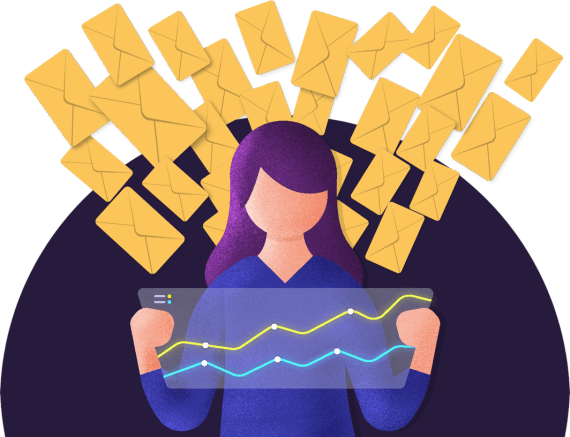 What is Email Marketing ROI?
Email marketing makes money. For every $1 you spend on email marketing, you can expect an average return of $36. (source) That's a higher return than you can expect from any other form of marketing — digital or otherwise.
How to calculate Email Marketing ROI?
You can calculate email marketing's ROI by using the following formula:
(Gain from Investment – Cost of Investment) / Cost of Investment
Imagine your business uses email marketing to nurture leads. In the past quarter, you've invested around $500 to build, design, and send your emails. In response, you've earned three leads, which are worth $1500.
(Gain from Investment – Cost of Investment) / Cost of Investment
($1500 – $500) / $500
$1000 / $500
2 * 100
200%
In this case, your ROI would be 200%.
Similar to PPC and SEO, you can also look at the value of your email marketing in Google Analytics. Just select "Email" as your channel, look at the value of your goal completions, and compare this to your monthly spending on email marketing.
---
Content Marketing
What is Content Marketing?
Content marketing is a form of marketing focused on creating, publishing, and distributing content for a targeted audience online. This is one of the broadest and newest channels of digital marketing and it is very difficult to measure.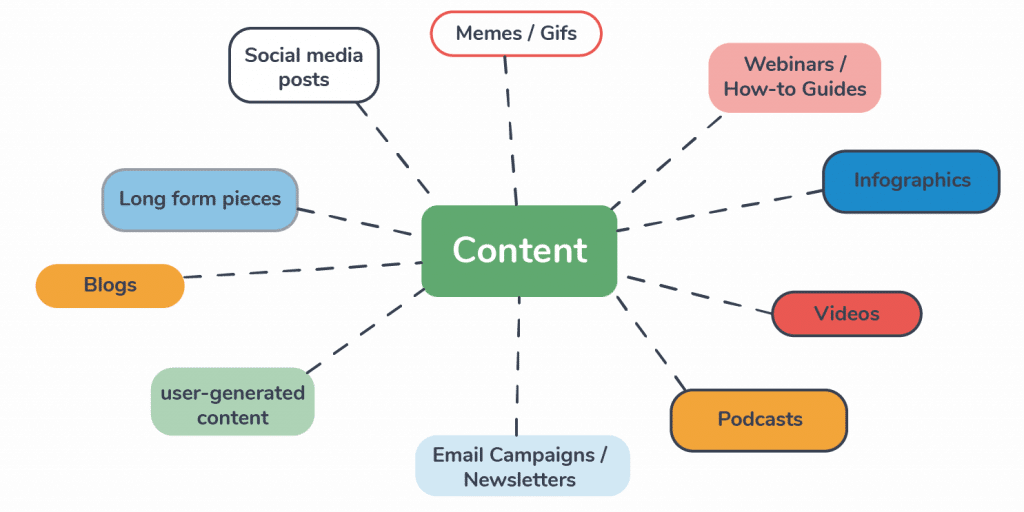 It is often used by businesses in order to accomplish the following goals:
Attract attention and generate leads
Expand their customer base
Generate or increase online sales
Increase brand awareness or credibility,
Engage an online community of users
Content marketing attracts new customers by creating and sharing valuable free content. It helps businesses create sustainable brand loyalty, provides valuable information to consumers, and creates a willingness to purchase products from the business in the future.
Does Content Marketing have the Best ROI? Content Marketing ROI/ROA
Because Content Marketing can be so many things, I'll attach a case study we did on backlinks from Quora, you can also read about Content Marketing for eCommerce. The distinct numbers for content marketing ROIs are not easily determined because this channel is so wide-ranging.
---
Best ROI Channel takeaways:
The best marketing channel by ROI (Return on Investment) is Email Marketing But under limited circumstances.
Email marketing is a marketing tool for an existing customer base and usually won't help you to acquire new customers.
If you are looking at marketing channels just from a new customer acquisition perspective SEO is the leading channel with an average of 10X ROI compared to 2X on PPC.
Content Marketing & SEO Platform
Content marketing has been deemed one of the most effective lead generation methods online. Accessily's content marketing strategy with guest posting is one of the most effective and simple ways to crush your eCommerce content marketing goals and see major results for your website. In addition, guest posts from Accessily have powerful backlinks that boost SEO, so that you can see that magical 10X ROI for new customer acquisition by guest posting!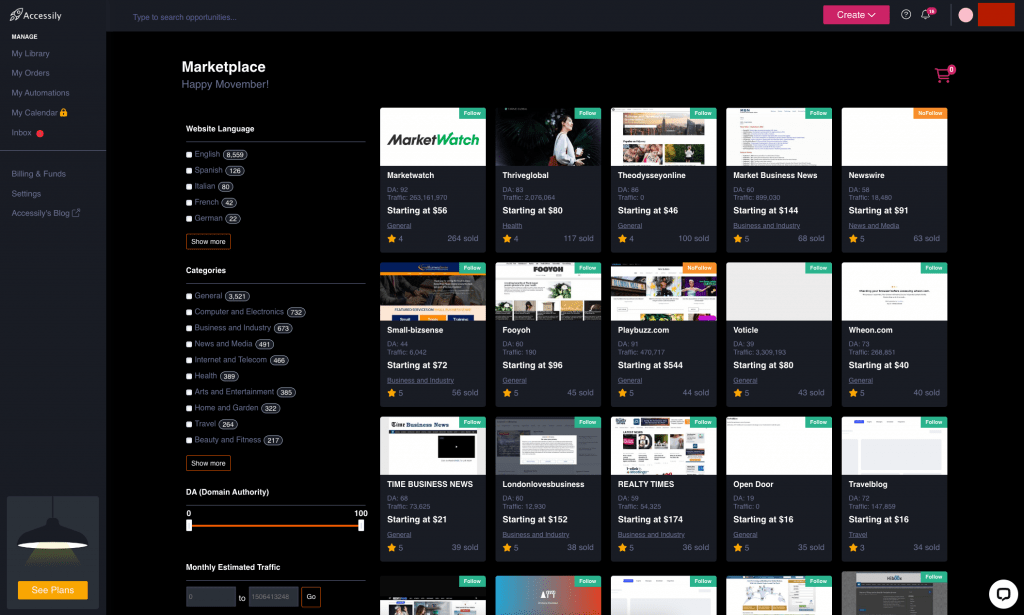 Our guest post service and guest post marketplace plans both have comprehensive options to create and distribute effective content for your eCommerce website, and the guest posts will also include SEO, benefits, and link building. You can supply your own content or have it written by trusted sellers in our marketplace.
The dedicated staff from our account managers and our dedicated marketplace sellers collaborate to provide a personalized content marketing strategy for your business. We can provide relevant content for any niche as well and provide strategy consulting with our managed service option where we can provide helpful content marketing ideas.
You can harness the power of content with a custom plan from Accessily or use our marketplace to get started with your eCommerce content marketing and push your business forward!