Backlink exchange are agreements to build mutual backlinks between two websites. A few years ago, the strategy of using ״Link Exchanges״ was very commonplace for improving a site's search engine rankings. It is still used today to try and improve SEO (Search Engine Optimization) but it is not necessarily an effective technique and one must be careful not to inadvertently hurt their SEO using this technique.
Can Backlink Exchange Hurt My Website?

The short answer is yes. Today's search engines are very advanced and their main goal is to deliver the most relevant results possible. Since relevancy is very important, spam links and unrealistic links are identified easily. If you exchange links with websites that are not remotely related to your site, Google or Bing Search will likely identify these actions as "unrealistic" leading to an SEO penalty that negatively impacts your search ranking.
Since relevancy is important, it makes the most sense to exchange links with websites that are in the same niche or about the same broader topic. This presents another problem though because you are exchanging links with websites that are likely competing for the same ranking positions as you. This makes it more difficult to find websites that are both relevant and interested in doing an exchange.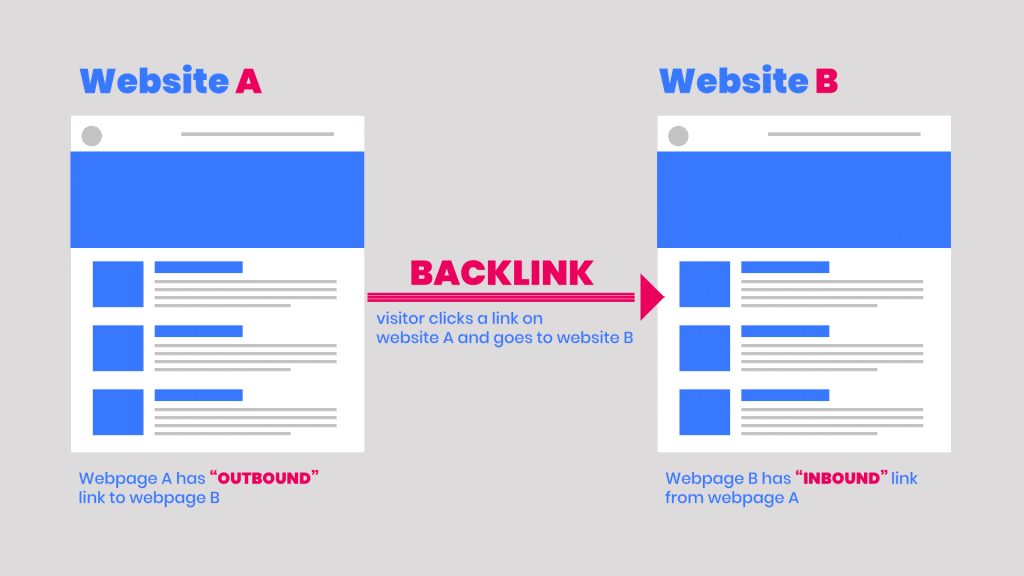 Another issue with link exchanges is reliability. When you make an agreement to do a link exchange with a website it is difficult to ensure that they will provide a permanent link. In many cases, unreliable websites can post a link to your site for a very brief window and then take down the link. In fact, these websites could remove links at any time and it is very difficult to keep track of live backlinks made through these arrangements.
Lastly, exchanging links can hurt your reputation if done incorrectly. If you have a link exchange with unpopular websites that provide bad or 'thin' content, this will lower your website's authority and image. This can turn off your audience and reduce future traffic.
Before diving in on how to do link building correctly, here's are few link building mistakes to avoid:
7 Link Building Mistakes
Quantity Madness
Although it is important for your blog to be linked to many different websites, quality is still more important. In order to create as many backlinks as possible, people often go for the quantity instead of quality.
Precisely, some bloggers link their blogs to websites with
As a result, your blog is being linked to something your audience will recognize as bad. That leaves you with a backlink doing more harm than good.
To avoid making this type of a basic mistake, slow down. Revise. Choose wisely. And don't let quantity take over quality. Choose reliable websites with valuable content and stay focused on your reputation.
---
Diversity in Linking
When creating backlinks, you need to ask yourself: What do I want to achieve with this?
We do realize your main goal is to get people to read your blog and to drive more traffic to it. However, that shouldn't be the end of the story.
Some bloggers create a majority of backlinks directing towards the home page of their blog. But what about the rest? This type of mistake will only give the average reader vague knowledge about who you are and what your blog is all about.
---
Uninviting Anchors
When building backlinks, bloggers have to use anchors to make the links more suitable for the average reader.
This anchor needs to fit in the text but still evoke some interest among the readers and preferably make them click.
To make sure the readers click the backlinks, some bloggers opt for anchors such as CLICK FOR MORE or VISIT THIS.
However, the types of anchors are extremely uninviting because the readers feel like you're forcing them to do something they may not want to.
Therefore, your anchors need to be a lot more subtle. Blend them in with the rest of the text, only suggesting the readers that there's more for them to explore and learn about.
---
No-follow links
If your goal is to rank higher on Google or Bing Search, you need to be SEO friendly in every aspect, including your backlinks.
However, not so many people realize that building no-follow backlinks is worthless when it comes to SEO. And here's why.
No-follow links do not allow Google to follow them and reach your blog. Only humans can do it, but not bots.
That means that these type of link won't help you rank higher and climb the SEO ladder.
Therefore, consider building more do-follow links which are completely opposite. They allow both humans and bots to follow them and help you increase your ranking.
---
Being Irrelevant
You need to focus on getting the most use out of your backlinks. That includes making smart moves when it comes to finding suitable websites to link your blogs to.
If your blog is about photography, there's no point in searching for backlinks on websites dealing with finances or agriculture.
Irrelevant websites of even high authority won't help you build your audience.
This type of mistake is more common than it should be as bloggers forget to aim for specific websites.
How to exchange links in 2023?

It is important to say that not all link exchanges are bad. It is normal for many sites to have some reciprocal links. Just don't overdo it. Remember to maintain natural link diversity!

If you decide to participate in a link exchange you should be looking for websites with large organic traffic, quality content, and niche relevance.

Make sure the link exchanges make sense so that they don't result in an SEO penalty. For example, you have a company that sells animal equipment, doing a link exchange with a business of building materials wouldn't make sense, but it would make sense if you exchanged links with a forum on Labradors.
It is usually advisable to exchange links with 'business partners', 'recommendations', or 'partnerships'.
Link Exchange Alternative?
Guest posting is content about your site posted on another site, this can be a blog post, an article, or another form of content. This unique link building method combines the benefits of content marketing with the benefits of SEO for a majorly impressive return on investment.
Guest posting in the past was more complicated because the outreach process was time-consuming and labor-intensive, but this process has been streamlined by Accessily's GuestPost Marketplace and Campaign Algorithm.
Meet our wonderful solution, Accessily which contains thousands of websites just like you that want to promote their website for SEO purposes or to generate leads/sales from very targeted traffic. Accessily's platform saves you time by bringing high-authority websites to your fingertips.
Accessily: How it Works?
Every website owner can list his website in the Marketplace with required information like the visitor's audience, category, and the requested price for a guest post.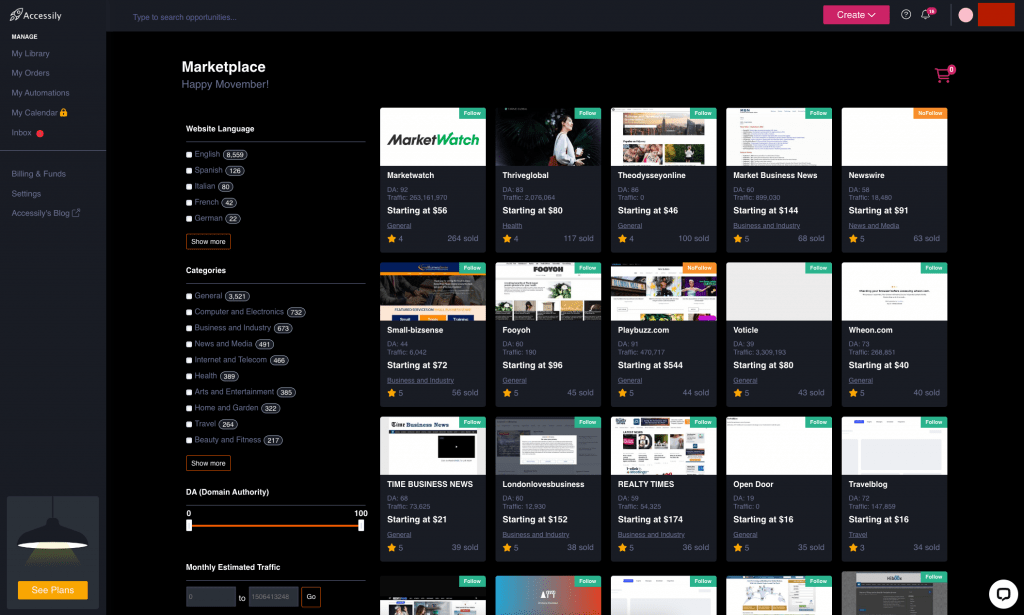 It is important to mention Accessily has high standards and accept only high-quality websites. Every website on the platform goes through a detailed screening process and also gets evaluated based on its customer reach.
When purchasing a guest post, you will buy or alternatively sell a link to a site, that is embedded in a piece of high-quality relevant content.

Using this method, you will be able to sell links to other websites and buy incoming backlinks from other websites without creating duplicates for search engines.
Link Building for SEO? "Guest blogging — also known as guest posting — is the practice of contributing a post to another person's blog in order to build relationships, exposure, authority, and links." Ultimately, Guest Posting is a more efficient way to gain relevant permanent backlinks than searching for link exchanges.
You might also like :
Guest Posts for Powerful Backlinks
Are Multiple Backlinks from the Same Website Good for SEO?
Best Way to Scale Backlink Generation: Guest Posting
Paid Guest Posts & How It Can Grow Your Business