What is keyword research? And, why is keyword research important?
Here are the best free keyword research tools. Keyword research is the process of identifying the different search terms that people are looking for related to your website and content.
This type of research is extremely beneficial because using the information gathered from your list of keywords, you can optimize the content on your website to rank higher in search engine results and get more organic traffic.
Keyword research not only helps you rank highly for the most relevant and effective keywords to your business but also allows you to create content that relates to user trends. When you hone in on the right powerful keywords with good search volume, low competition, and high conversion, you can maximize success in your SEO efforts.
Basically, good keyword research is the foundation of any SEO and content strategy and it helps you have an awesome website with the information users are actually looking for online.
So, how can you do the best keyword research on a budget? Let's get started with our list of the top free keyword research tools for 2021
8 Best Free Keyword Research Tools for 2021
#1 Google Keyword Planner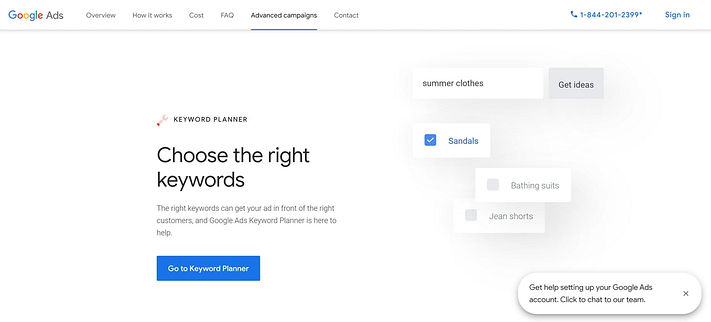 Google Keyword Planner is the best place to start for amazing and free keyword research. This tool makes it easy for you to find quality keywords to build both website content and advertising campaigns around. To use this tool you input any short list of keywords and then the tool shows you how many people are searching for those keywords (search volume), what level of competition there is for advertising with those keywords (key word difficulty), and then it suggests other keywords that might be more useful in relation to the list you inputted.
Best Features
Access real-time, accurate data directly from Google search (the biggest and most relevant search engine)
Organize keywords into lists based on your needs
Able to easily integrate with Google Ads if you want to run a campaign
#2 Google Trends
Google Trends is another amazing google tool that is useful in keyword research. This tool allows you to see what topics are trending in various regions around the world. You can use this tool to get an overview of recently trending topics, explore search trends related to your industry, or to find out how trendy a specific subject is.
Best Features
Trend maps with real-time data directly from Google
Search options to see data from Google Images, Google Shopping, and YouTube
Category breakdown allowing you to search for mentions of specific keywords on certain types of websites
#3 AdWord & SEO Keyword Permutation Generator
The AdWord & SEO Keyword Permutation Generator is a tool designed to help you find variations on keywords. You can plug in up to three lists of keywords and the generator will combine the keywords you've listed in as many different ways as possible to give you a range of permutations to choose from. This allows you to test more versions of relevant keywords in other tools easily and quickly.
Although this is one of the simplest tools on this list, but it's also one of the most useful, allowing you to create permutations for hundreds of keywords at a time.
Best Features
Three spaces for keyword lists
Instant permutation generation for hundreds of keywords
Many choices for how to display keyword permutations
#4 Wordtracker Scout
Wordtracker Scout is a free browser extension that transforms every webpage you visit into a map of great keyword ideas. To use this tool you simply need to install the extension and then click on the Wordtracker logo beside your search bar which will provide your visual on the keywords. This tool will give you a variety of insights into the SEO for that page and keywords you can use on your own website and in your content.
Standout features
Instant data from any website on the major keywords used on that page
Copy function allowing all results to be easily moved
#5 Keyword Tool
Keyword Tool is a freemium tool that automatically generates suggestions for long-tail keywords. What makes this tool one of the best free keyword research tools around is the ability to run searches for how keywords rank on a variety of search engines including Google, Amazon, YouTube, and eBay. This allows you to optimize your presence on each of these websites based on their unique parameters.
Best features
Separate keyword search functions for Google, YouTube, Bing, Amazon, eBay, Play Store, Instagram, and Twitter
Search capabilities in a wide variety of languages
Negative keywords box for excluding keywords that contain unwanted terms
#6 Answer the Public
Answer the Public is a unique tool that generates a visual representation of potential search questions based on autocomplete data from Google and Bing.
Best features
Instant generation of hundreds of potential search questions
Visual organization tools to help teams assess the most valuable potential search questions
Multiple options for copying the data to your desktop
#7 Serpstat
Serpstat offers instant, detailed analysis of keywords. Their easy-to-read reports show search volume, keyword difficulty, ranking pages for that keyword, and more. Graphs and other visual tools make this data easy to digest. Serpstat comes with specialized tools for different types of research.
Best Features
A content marketing tool that shows potential search questions
Access to Serpstat's suite of website analytics tools
#8 SpyFu
SpyFu analyzes your competitors' websites and advertising campaigns to show you how they're performing, what keywords they rank for, and more. If you want to go beyond the information displayed in their online dashboard you can request a comprehensive PDF report.
Best features
Produces lists of organic and paid keywords your competitor's site ranks highly on
Produces graphs displaying organic and paid competition based on shared keywords
Option to export all results to CSV
Get started with keyword research today
All of these tools help you discover keywords for free. They also do it in different ways, so it's worth using multiple tools to get different perspectives. Want to improve your SEO Rankings? Buy guest posts with Accessily.com
Want more?
join our Facebook Community
SEO Masters
and
Marketing Masters
.
Need Help with Your Marketing Strategy?
Schedule a FREE 15 minutes consultant meeting with our team
here
.