SEO automation tools can support your growth by taking away some of the weight off your shoulders! By automating boring SEO processes, you allow yourself and your team to focus on more important projects within your digital marketing campaign.
What is SEO Automation?
SEO automation is when you use tools or software to complete traditionally manual SEO-related tasks. This simplifies the process of improving your SEO by reducing the amount of manual work necessary.
SEO automation helps you complete tedious tasks more quickly which gives you more time to invest in other areas like strategic planning and creating quality content. Although you can not make every SEO task automated, automating certain tasks is a great thing to do for improving efficiency.
You might also like to read:
Common Questions about SEO
What Does SEO Stand for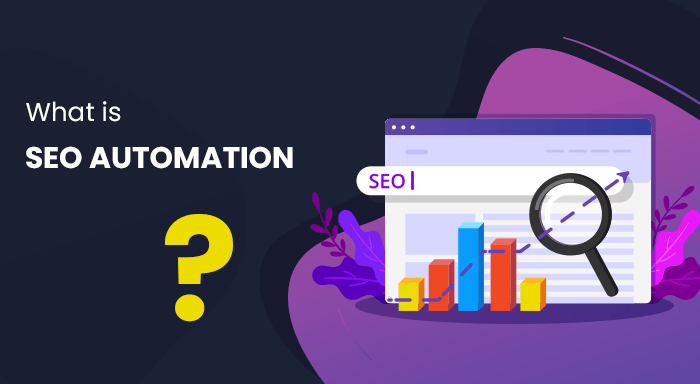 Manual Vs. Automated SEO
Since there are so many SEO softwares and platforms it can be difficult to determine the best tools for improving the SEO on your website. In addition, it can be difficult to decide whether to hire an SEO agency or professional versus using the services of a software/platform. It can be helpful to start with an SEO checklist and create a plan for each element of SEO that you want to address, and then you can see what options offer the best support for your SEO needs. Throughout this process, you will often be comparing Manual and Automated SEO options.
Manual SEO simply means that an individual is implementing various technical on-page and off-page SEO strategies into a website by hand. On the other hand, Automated SEO means that software or SEO platforms are being used to implement SEO strategies into a site.
A lot of people are dismissive of SEO automation tools because they are worried about the quality of the results. However, most SEO automation tools are very advanced and built with advanced analytics by SEO experts. Therefore there is no reason to equate SEO automation with poor quality compared with manual efforts. If anything, SEO automation can often have more thorough results because the algorithms used often
---
Of course, manual SEO has advantages as well.
Some of the advantages of using manual SEO implementation are:
You have 100% control over your search engine optimization strategies.
Manual research can result in excellent SEO insights that might be missed by automated strategies.
Despite these advantages, there are also some major cons to manual SEO.
The following are some of the reasons to avoid manual SEO:
Manual SEO is super time-consuming and expensive.
It involves a high-level effort that could have been channeled to areas that cannot be automated.
It is extremely slow. Manual SEO strategies take a lot of time to implement. This slowness is a major detriment in a fast-paced field like SEO. The faster you can implement SEO strategies the sooner your website can benefit from increased traffic.
The slow nature of Manual SEO adds to the cost if you use an SEO agency or SEO freelancer. Their billable hours will be significant, taking a toll on your wallet!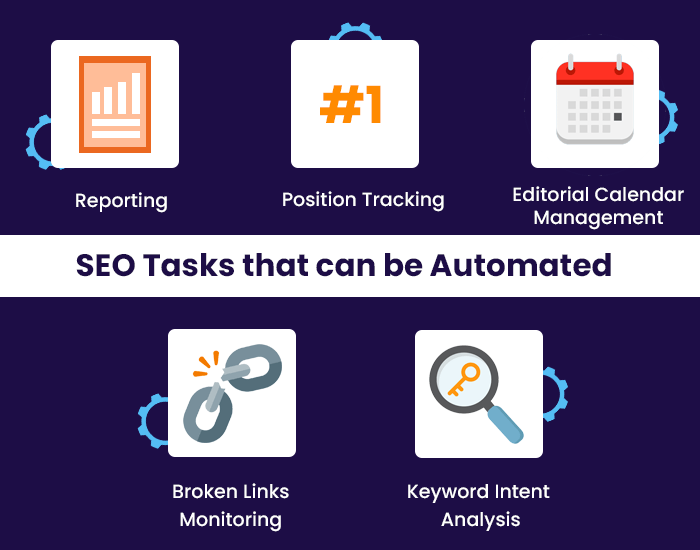 Advantages of Automated SEO
Automated SEO is economical. It is often cheaper and faster to complete processes automatically.
You can easily complete tedious and time-consuming tasks like site audits.
Automated SEO lets you schedule SEO tasks, which saves you time!
You will need to hire fewer people to help with SEO which will reduce your overall investment and increase your ROI.
What Parts of SEO Should You Automate?
On-Page Analysis
One of the most important SEO areas is making sure that your website is running smoothly and without issues. This ensures that there are no search engine penalties on your website for easily fixable things like duplicate listings or slow page loading times. You could manually research and test each function of your website but this would take forever. Fortunately, there are now plenty of tools that brands can use to conduct a quick analysis of their site.
Great Automated On-Page Analysis Tools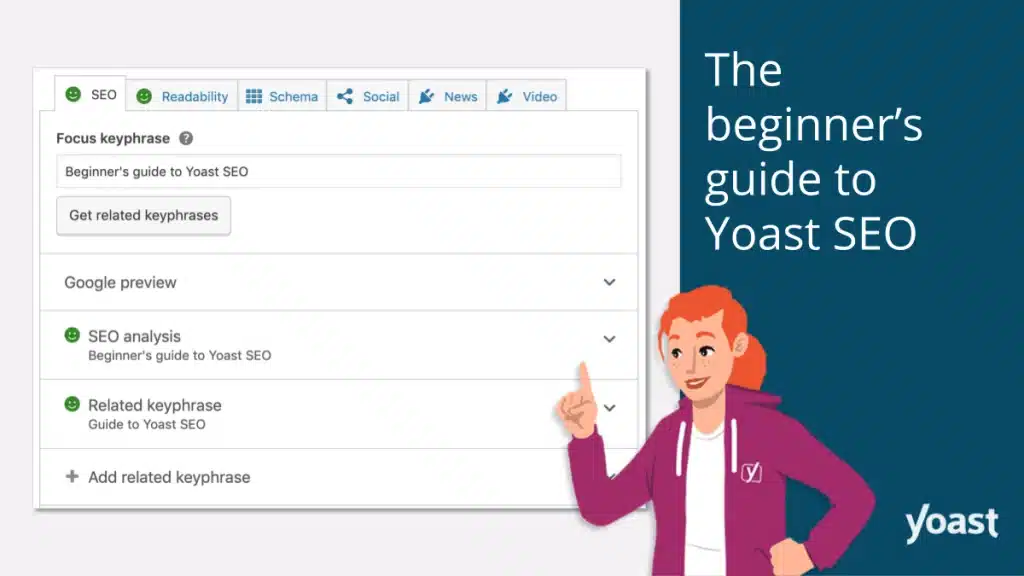 The Yoast SEO Plugin
This is a powerful browser plugin that identifies on-page SEO issues and then provides you with actionable recommendations on how to solve them.
---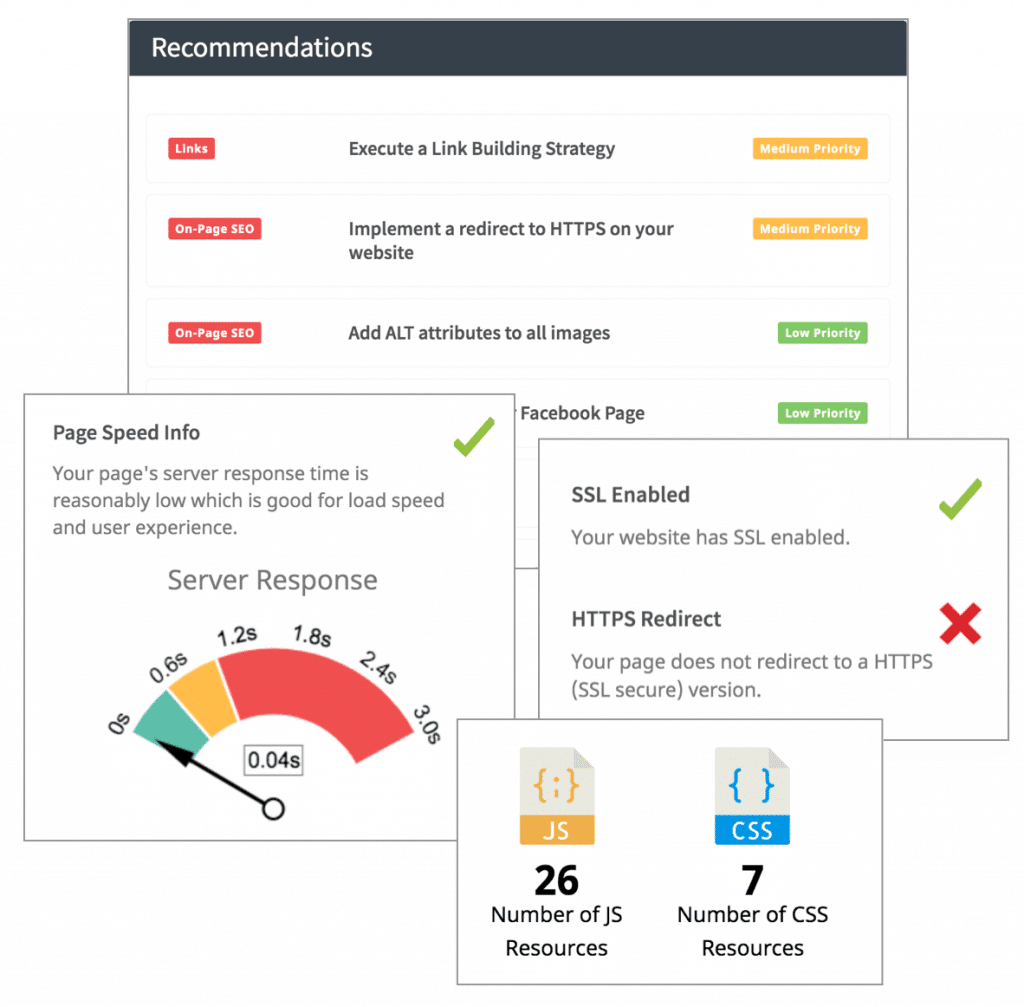 SEOptimer
This is a site audit tool that can help you get an overall picture of the state of your website and it is easy to use! You simply type your website's URL into the search bar and then click "Analyze". In a few moments, Seoptimer provides you a tremendous amount of data. This data will provide insight into many important on-page factors such as usability, loading speed, social signals, and more.
---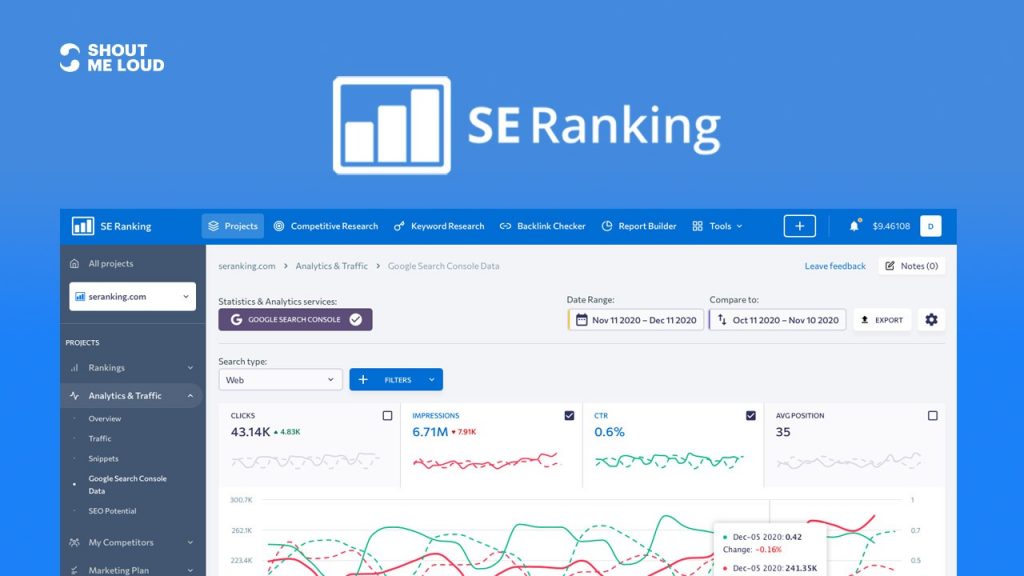 SE Ranking
SE Ranking is another helpful tool for automating SEO on-page analysis. This complete SEO suite will help your agency improve its on-page SEO. Similarly to Seoptimer, you simply input your URL, and then a lot of useful data on your website is provided. For example, it provides information on technical errors and website loading speeds, along with improvement suggestions.
Keyword Research
Keyword Research can be very time-consuming when it is done manually, but luckily there are tools that can help! This article will highlight one excellent and completely free tool that automates this task. One of the hardest parts of SEO is creating high-quality content that users are searching for. If you are able to easily identify relevant keywords and related content ideas, that will jumpstart your SEO success!
You might also like:
Best Free Keyword Research Tools List
Long Tail Keyword Guide + Research Tools
---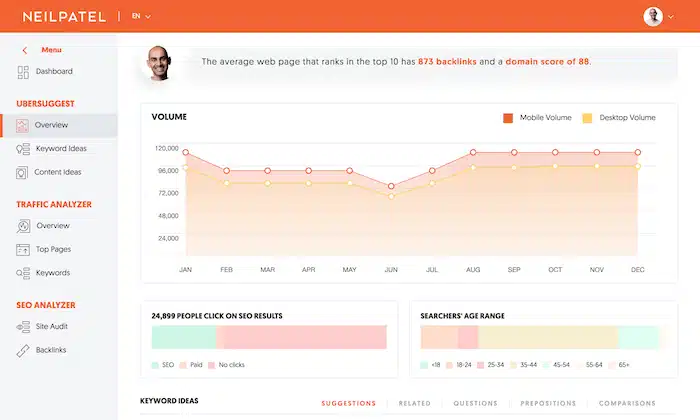 UberSuggest
Ubersuggest is a website that helps you streamline keyword research for content creation. This tool works by either typing in a URL or search term, which then takes you to the related keyword overview page.
Ubersuggest displays the search volume, difficulty, and CPC along with a trend graph. This accumulation of data is very helpful and usually takes much more time to organize. The "Keyword ideas" tab will find more search terms for you to consider based on the original search you entered and related competitor keywords. This tool essentially allows you to effectively automated keyword research, content research, and competitive analysis at once!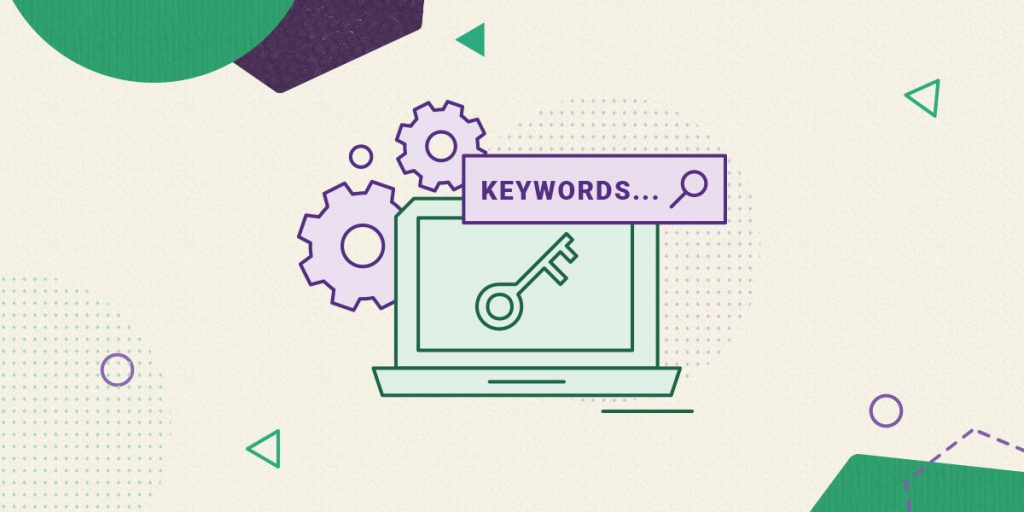 ---
Backlick Generation
This option might sound too good to be true! How can it be possible to automate backlink generation? For this SEO task, Accessily has your back! Guest Posting is the easiest and most effective way to build powerful backlinks. In the past guest posting was a clear example of a tedious manual process with hours of outreach and negotiation involved. But now, it is as simple as launching a Guest Post campaign on our platform!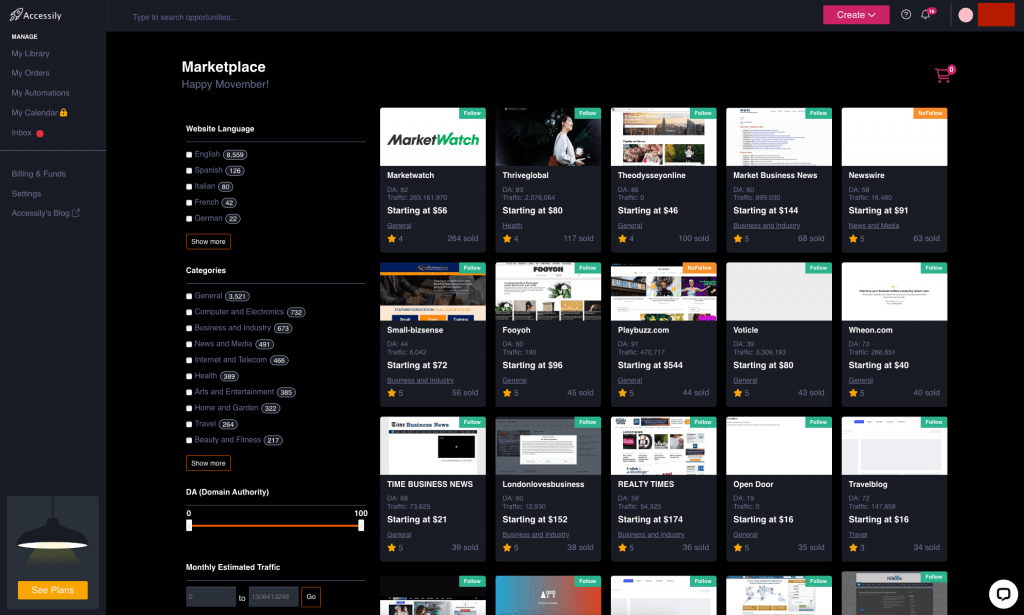 Buying guest posts automatically with Accessily is simple. Here's what you do:
Start a new campaign and enter your preferences and objectives
Get matched with the perfect guest posting opportunity using our powerful algorithm based on over 50 relevant parameters
Start creating new backlinks through these excellent Guest Posts!
Accessily Marketplace
Accessily Campagian fully automates Guest Posting by matching your website with Guest Post opportunities using our smart algorithm. You get to set all of the parameters and the rest of the guest posting work is done for you, including the creation of powerful backlinks to improve your SEO!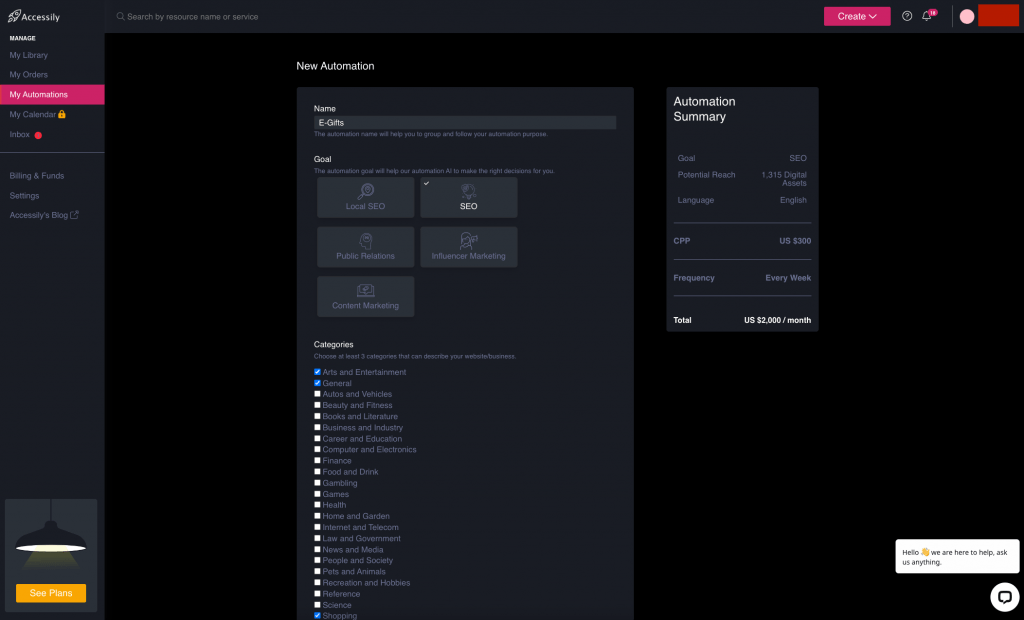 Take-Aways
It is likely that you will have a mix of manual and automated processes in your overall SEO strategy, but the more that you can free up time and money through automation the more efficient and cost-effective your SEO strategy will be! Consider implementing the useful tools mentioned in this article to get started simplifying your SEO strategy and improving your return on investment in SEO.