If you are just starting in SEO or are a business owner looking to improve your online success and website ranking, it's likely that you have a lot of SEO questions about the best SEO practices.
It's pretty hard to find simple answers since SEO is based on so many different ranking factors, and those factors often change (Google's algorithms change about 500 to 600 times each year).
Basically, the world of SEO has no one size fits all answers and is forever changing, but generating as much knowledge as you can about the basics of SEO is the first step toward success. A great first step is addressing the SEO questions you already have and then considering new SEO questions.
So, the point of this article is to share common SEO knowledge by diving into the most frequently asked questions about search engine optimization.
We will cover a variety of SEO topics, moving from the basics into some of the more complex questions. Hopefully, by the end, you will have a deeper understanding of SEO and useful information to develop a great SEO strategy! Once these SEO Questions are answered you will be super equipped to crush your online goals.
Here are the SEO FAQ Topics that we will cover:
SEO Basics
On-Page SEO/ Technical SEO
Off-Page SEO
Local SEO
Misc. SEO
Let's dive in and answer all of these burning SEO questions and jumpstart online success!
Ultimate SEO Questions
SEO Questions : SEO Basics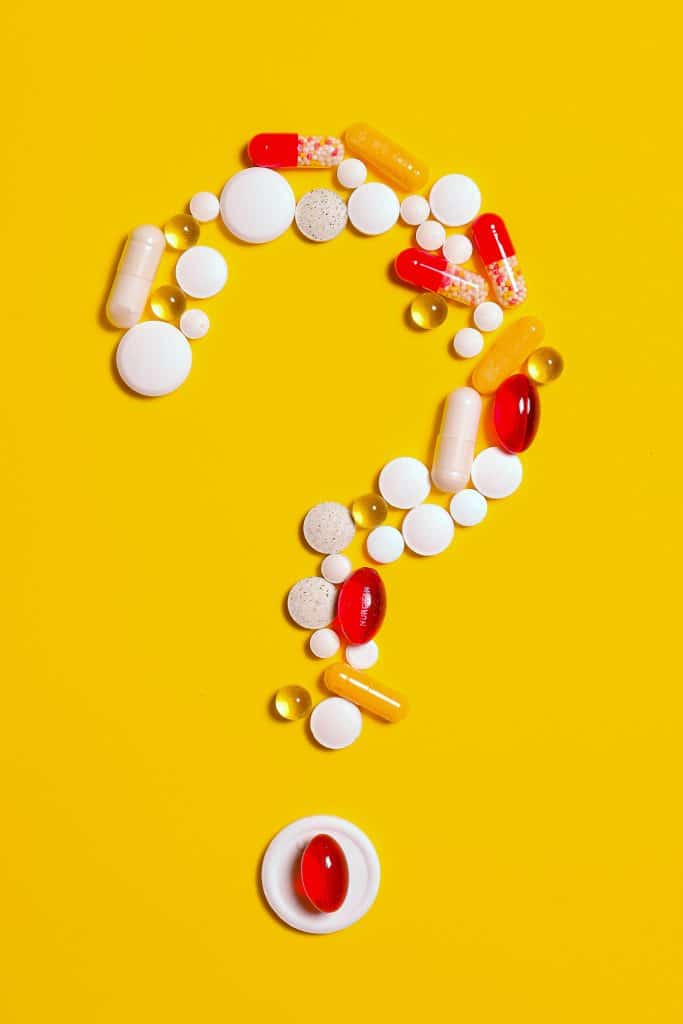 What is SEO?
Of all SEO questions, this is the most basic but also the most important to understand. Put simply, SEO is a process that forms part of a digital marketing strategy that focuses on optimizing a website to make it more visible in search engine results pages (i.e. in Google search results) with the goal of driving organic traffic to the website. Organic traffic is driven to a website from clicks on these search results.
Why is SEO important?
Organic traffic is natural in the sense that it is earned rather than paid for, but to be successful, you still need to invest a lot of time and resource in SEO. Search engines have got better at identifying the intent of search queries which makes choosing the right keywords to drive traffic even more important.
Because organic traffic is not paid for, once an SEO strategy takes effect and visibility increases, a website will see growth in this channel. More visibility leads to more traffic and thus to more potential customers and more potential revenue.
What is keyword research? And, why is keyword research important?
Keyword research is an essential element of SEO and one of the most important SEO questions to fully comprehend. Keyword research is the process of identifying the different search terms that people are looking for related to your website and content.
This type of research is extremely beneficial because using the information gathered from your list of keywords, you can optimize the content on your website to rank higher in search engine results and get more organic traffic.
Keyword research not only helps you rank highly for the most relevant and effective keywords to your business but also allows you to create content that relates to user trends. When you hone in on the right powerful keywords with good search volume, low competition, and high conversion, you can maximize success in your SEO efforts.
Basically, good keyword research is the foundation of any SEO and content strategy and it helps you have an awesome website with the information users are actually looking for online.
What are Long-Tail Keywords?
Long-tail keywords are specific types of keyword queries that are 3, 4, or 5 words or even longer. Since these queries are longer and more specific they are generally lower in search volume and less competitive to rank for.
For example, 'jewelry' is a very broad and competitive keyword. However, a longer phrase like 'vintage 80s jewelry' is more specific and less competitive for a website to rank on. 'Vintage 80s Gold Jewelry' or "80s Gold Necklaces" are other variations of this topic and are also examples of long-tail keywords.
Why are Long-Tail Keywords Important?
Here are the two main reasons you should care about long-tail keywords:
#1 High Conversion Traffic: Long-tail keywords can drive a lot of high-converting traffic to your website and dramatically increase revenue for your business. This is because long-tail keywords are usually entered by users with very specific intentions related to the topic they are searching.
#2 Lower Search Volume: Since long-tail keywords have lower search volumes they are usually ignored but this can actually be a positive. These terms are less competitive so it's easier to rank for them.
SEO Questions: On-Page SEO/ Technical SEO
What is On-Page SEO?
"On-page SEO is the practice of optimizing individual web pages in order to rank higher and earn more relevant traffic in search engines. On-page refers to both the content and HTML source code of a page that can be optimized, as opposed to off-page SEO which refers to links and other external signals." – Moz Blog
What is Technical SEO?
Technical SEO is all about fixing and optimizing the aspects of your website so that it is attractive to search engines and ranks higher on search engine results pages. There are countless elements of your website that can be optimized but the overall goals of Technical SEO are to make your website faster, easier to crawl, and more understandable for search engines.
Technical SEO is one of the most important parts of on-page SEO, which focuses on optimizing everything on your website. Luckily this means that you have all the power to make your website perfect in this area! If you have more SEO questions on technical SEO you should check out our Technical SEO guide.
What Is The Difference Between On-Page SEO and Technical SEO?
SEO questions about technical versus on-page SEO are confusing for some. While often used interchangeably, on-page SEO and technical SEO are not the same.
We can see the table below to compare these two different areas by giving examples of each:
| | |
| --- | --- |
| On-Page SEO | Technical SEO |
| Site Content | Site Speed |
| Internal Linking | Structured Data |
| Image Optimization | Sitemaps |
Ultimately, on-page SEO covers your page's content, meta tags, images, and the like. Think of these as the page elements that are visible to users.
Technical SEO, on the other hand, is all about how Google crawls and indexes your site. Think things like site speed, structured data, and more.
What Is SEO Copywriting?
SEO Copywriting is creating content in a way that optimizes its ranking in search engine results. This effort is important because without high search result rankings it is almost impossible for content to get high organic traffic. In addition, the writing of your website text should keep SEO copywriting in mind to maximize on-page SEO.
High ranking content is based on a variety of factors, including:
Keywords
User Search Intent
Heading Tags
Meta Title Tags and Meta Descriptions
Internal Links and Backlinks
Readability
SEO Questions: Off-Page SEO
What is Off-Page SEO?
Off-page SEO is about everything that doesn't happen directly on your website. Off-page SEO includes link building, social media, and local SEO. Basically, off-page SEO is about generating traffic to your site and making your business appear like the real deal it is.
What are Backlinks?
A backlink is a link created when one website links to another. Backlinks are also called "inbound links" or "incoming links." These types of links are useful in SEO because they are a major ranking factor for Google.
Why are Backlinks important for SEO?
Backlinks are the best way to gain referral traffic to your site, and increased traffic means that there are more people who are exposed to your ideas/business. In addition, backlinks are the number 1 factor for google page rankings in search results, and the higher you rank in search the more people will find and visit your website.
What is Guest Posting?
Guest posting is a content marketing and SEO strategy where content about your website is site posted on another site, this can be a blog post, an article, or another form of content. This unique method combines the benefits of content marketing with the benefits of SEO for a majorly impressive return on investment. Guest posting in the past was more complicated because the outreach process for guest posting opportunities was time-consuming and labor-intensive, but this process has been streamlined by Accessily's Guest Post Marketplace and Campaign Algorithm.
Why Choose Guest Posting to Generate Backlinks?
There are many ways to build backlinks, but not all backlinks are equal. For example, commenting on your link under a blog post is a poor way to create a backlink because the comments with links are considered spam and soon deleted. The backlink in such a location is also less valuable because it does not set you up as an authority on the subject at hand, which is one of the most important benefits of backlinks. Even if you create a permanent backlink, the location of the backlink matters because having low authority websites provide backlinks that look like spam can have a negative effect on SEO.
What is backlink diversity?
"Link diversity is a strategy of obtaining inbound links from different kinds of pages. For example directories, articles, news links. Link diversity also means obtaining links from a variety of domains such as .edu, .com, .net, and so on."~Search Engine Journal
The idea behind link diversity is that obtaining backlinks within a diverse range will also keep a site's backlink patterns within a normal range. The purpose of this is to avoid looking spammy to search engines.
However, focusing on link diversity is not a beneficial ranking factor in itself. In most cases, only extremely suspicious patterns of links (like 50 backlinks from one website, or an interlocking web of links all from the same domain owners.) are cause for concern for Google
What Is a Press Release?
A press release is an official statement from a business or website giving interesting information about a noteworthy event. The purpose of a press release is to spread relevant information to other websites or to journalists.
Press Releases are popular for a good reason, a well-written and well-researched press release can be extremely beneficial as it creates media buzz. Positive outcomes from a successful press release include high authority backlinks, increased referral traffic and increased brand visibility.
SEO Questions: Local SEO
What is Local SEO?
Local SEO is a marketing strategy for making local businesses discoverable in search engines.
This marketing strategy focuses on different SEO factors such as on-page optimization, content, and link building to improve your website's search engine ranking.
The goal of local SEO is to get websites to the front page of Google for relevant local searches. This allows businesses to target customers in their area who are searching for certain products, services, or solutions. Local SEO that is properly implemented can increase revenue, brand recognition, and customer base!
How is Local SEO different from traditional SEO?
Both traditional and local SEO focus on improving your rankings in online search results so more people can find, contact, and purchase from your business.
Here's the difference. While traditional SEO focuses on improving your site's visibility on a national or global scale, local SEO allows you to capture local search territory to connect with searchers in your area.
SEO and local SEO use many of the same strategies. However, local SEO solutions employ specialized measures to help you connect with searchers in your area.
Why is Local SEO so Important?
SEO questions on local SEO are super relevant to developing a strong online presence in your area. Local SEO is extremely important because most people turn to the internet when searching for solutions to their problems. This means that traditional marketing efforts like flyers and paid ads are not enough to capture potential customers. In addition, local SEO can help businesses expand their customer base to travelers and expand their reach beyond just local clientele.
To visualize the importance of Local SEO statistically, consider that 82% of the population is relying primarily on Google to determine where to eat, where to do their shopping, and who to hire when they need specific services! This means that a large number of people are ready to convert to new customers every time they search and you want your website to be the one they find.
SEO Questions: Misc. SEO
What is SEO Automation?
SEO automation is when you use tools or software to complete traditionally manual SEO related tasks. This simplifies the process of improving your SEO by reducing the amount of manual work necessary.
SEO automation helps you complete tedious tasks more quickly which gives you more time to invest in other areas like strategic planning and creating quality content. Although you can not make every SEO task automated, automating certain tasks is a great thing to do for improving efficiency.
What Is Mobile SEO?
Mobile SEO stands for mobile search engine optimization. That is the simplest answer to the SEO questions on this topic.
It's a search engine optimization technique that helps improve the visibility of websites in mobile-device search results. It also improves the user experience by being responsive to the different demands of the website on mobile.
A mobile-friendly site:
Loads fast and properly on mobile devices
Allows mobile users to navigate the site with ease
Has readable content that does not require readers to zoom in or out
Offers users value equivalent to or exceeding their desktop experience
When you invest time in Mobile SEO best practices, this leads to improved organic traffic, which is traffic coming to your site directly from search results.
SEO Questions: Take-Aways
We hope answering these SEO questions helps you with your strategy! If online marketing is an important part of your business then SEO can be a serious asset. SEO is a pivotal part of driving organic traffic, and driving organic traffic is a pivotal part of building brand awareness and familiarity.
If your audience can rely on you to deliver relevant, high-quality resources at the top of the SERP, they'll be that much closer to becoming customers! Having answered these essential SEO questions, you are equipped with useful information about SEO that will inform your SEO strategy and help you succeed online! If you have more SEO questions, comment below and we will help answer them! At Accessily, no SEO questions will go unanswered because we know SEO questions are very important!