In the new world of marketing, the customers are at the center of things compared to the old marketing where the customers were limited in means to consume content by limited resources. Guest blogging is an amazing way to reach new and very targeted audiences.
The content could be delivered in many ways but you need to do it in the right way in order to reach your business goal.
The first thing you need to think about before you looking for guest blogging opportunities is the relevance of your business/website in the required guest post and you need to ask yourself the following questions :
What is my targeted audience? Business Owners, Consumers
What is the value I'm bringing to the readers? Review, Promotion
Preferred voice? First/second/third person
What is the targeted gender? Men/Women or Both
What is my main goal? Generate leads/sales, SEO, Brand awareness
STEP #1: Go To Marketplace
I hope that the above questions helped you focus and help you to decide what guest post you are looking for.
In case you are still not registered to Accessily you can sign up here and navigate to the Marketplace using the left sidebar.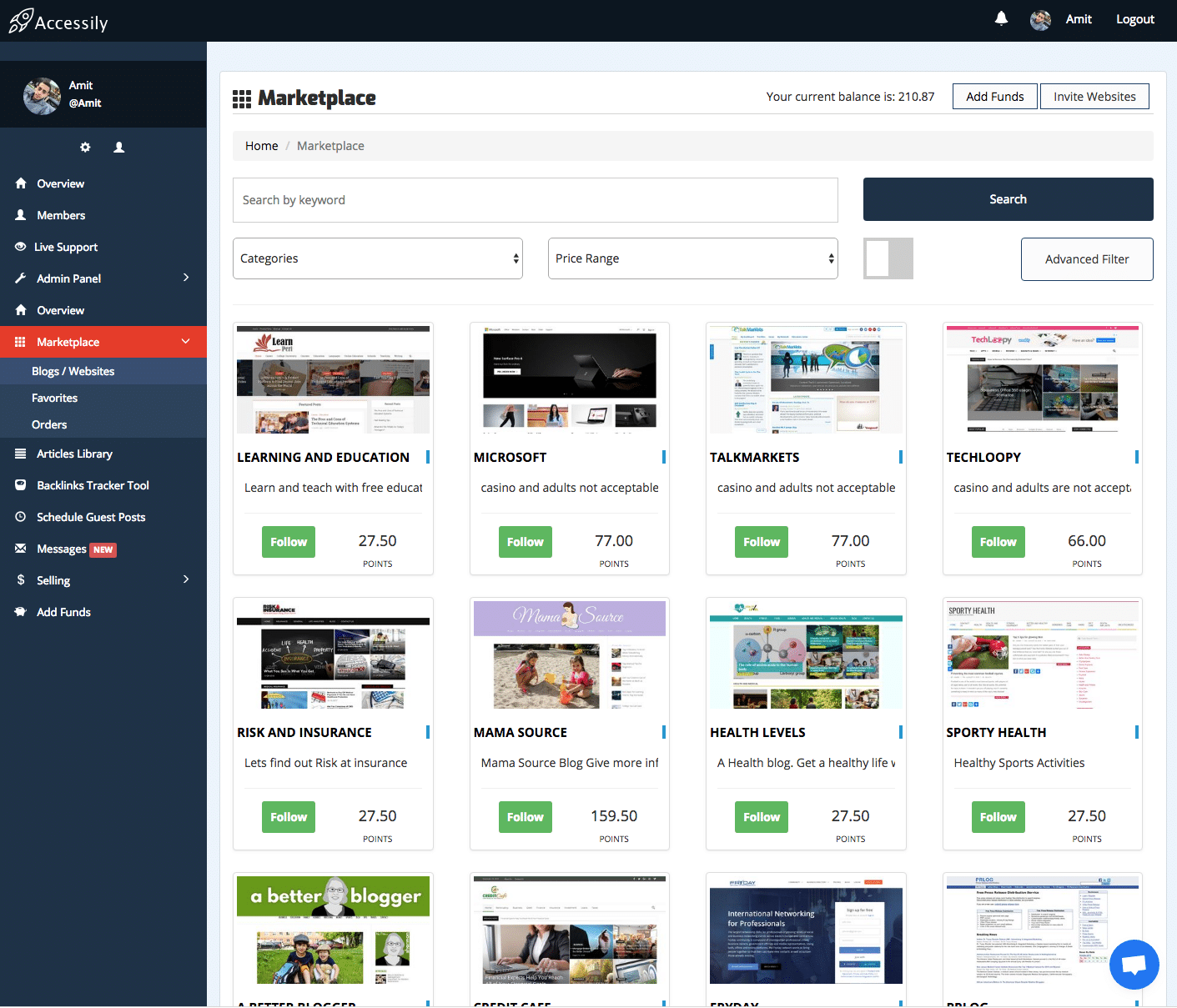 STEP #2: Filter Results
Using Accessily advanced filters option you can get thousands of websites that willing to publish a guest post on their website based on your business requirement by price, category, keywords, Google indexed pages, quality badges, and language.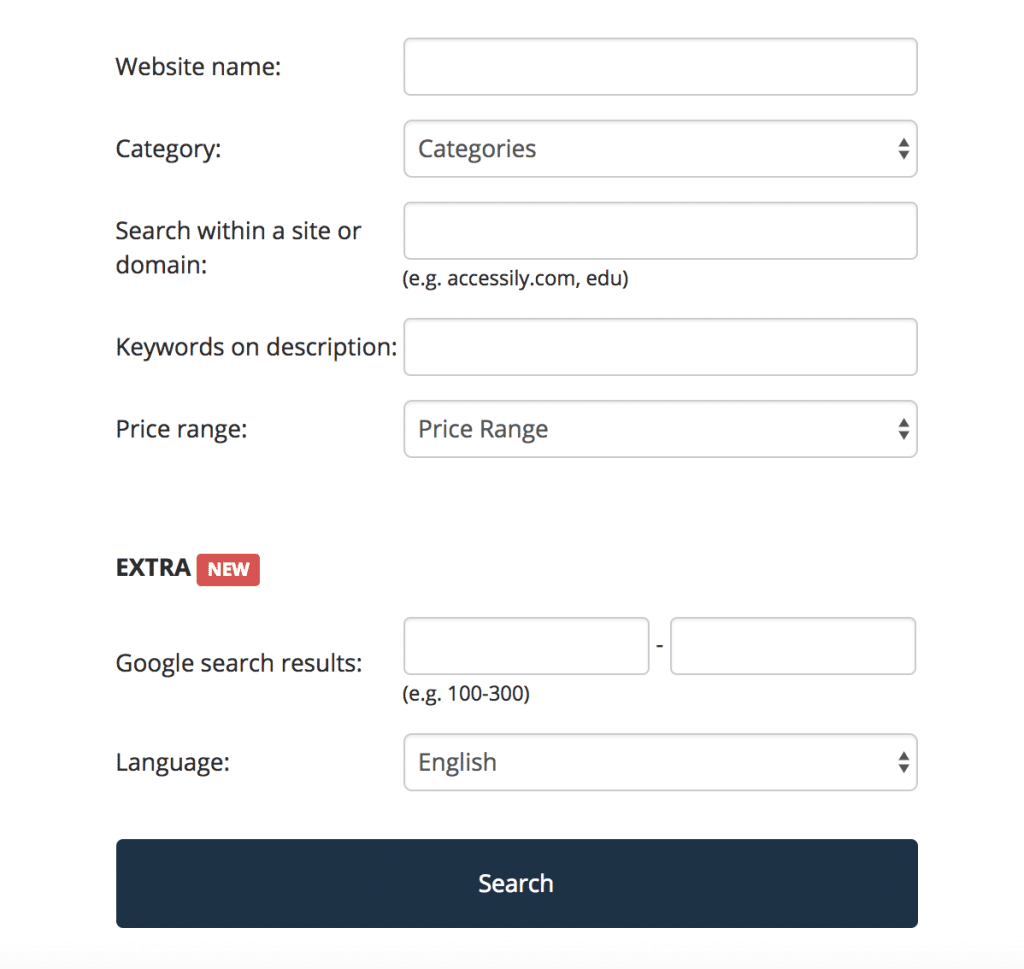 STEP #3: Publish Guest Post
In case you don't have money on your account go to Add Funds page.
else you can continue straight forward to order the chosen guest post.
The guest post will be live in 3-14 days.
Recommended Links:
Sign in to Accessily dashboard
Register to Accessily (FREE)