As of 2019, there are 4.39 billion internet users and 3.48 million social media users on the web. These rising numbers have drastically increased online competition for small local businesses. Even if someone's shopping locally, they are using the web to get recommendations for where to shop.
Therefore, improving your search engine optimization (SEO) for your business website is essential.
SEO is a systematic strategy that improves your website's search ranking. With it, your small business gets displayed more often in search engines which brings in visitors, leads, and sales.
The need for good organic SEO is high because 80% of users skip the paid ads at the top of search engines and only trust organic results. Furthermore, SEO does not have the recurring cost associated with ads, making it cost-effective. Implementing SEO strategies has become a necessity in our current technology-driven time.
Did you know that 90% of small internet businesses fail in the first 4 months? One major cause is failing to target relevant audiences using SEO.
If you still have doubts, take a look at these benefits of SEO to a small business:
1. Excel in Search Results
Your small online business will fail to get any organic web traffic if it is buried on a distant page of search results. SEO can be used to help your business website rank on the first page.
This is necessary because 75% of users don't go beyond Google's first page when they are browsing.
So, the first benefit of SEO is that people won't have to scroll page after page to stumble upon your business. Good SEO will bring it up to the first page and direct a lot of traffic towards your website.
2. Take Control of the Future
If you are running a small local business then you must think long term. It involves making sure that your website, content, and strategies are up to date. SEO will help you with that by highlighting important factors to keep an eye on over time.
The best SEO tactics change from time to time as search engines evolve and strive to bring more accurate results to users. For example, there was a time when keyword stuffing really worked to improve search ranking, but today that does not work because search engines have evolved.
A few years ago, the impact of using media in online business was not large, but today including pictures and videos related to your business gives an enormous boost to SEO.
In fact, 63% of bigger businesses are using videos to attract visitors and works like a charm.
So, sticking to the latest SEO techniques will help you know what's required in the present and what you will need to do in the future. In short, it will help your business keep up with trends and come out on top.
3. Brand Awareness
There aren't many small local businesses that don't want to turn into a gigantic brand. How is this achievable? The answer is simple, SEO.
Small businesses that stick with good SEO techniques and offer good value to the customers are more likely to become a successful brand.
In other words, good SEO will increase your position in the SERP (Search Engine Results Page). From there, your content/services are more likely to go viral and people will share your posts, services. etc on their profiles. Why? Because search engines recommend you, so it's a safe recommendation for users too.
Using SEO, you will get a good amount of exposure that will eventually turn your small business into a brand.
Apart from that, posting a business video will increase 53% chances of showing up on the first page. Moreover, it will drastically boost brand awareness.
You don't have to spend millions of dollars to be successful. All you need is to understand SEO, spend some money, and implement techniques to gradually increase your business. And, in no time, your small business will transform into a bigger one. That's how powerful SEO is!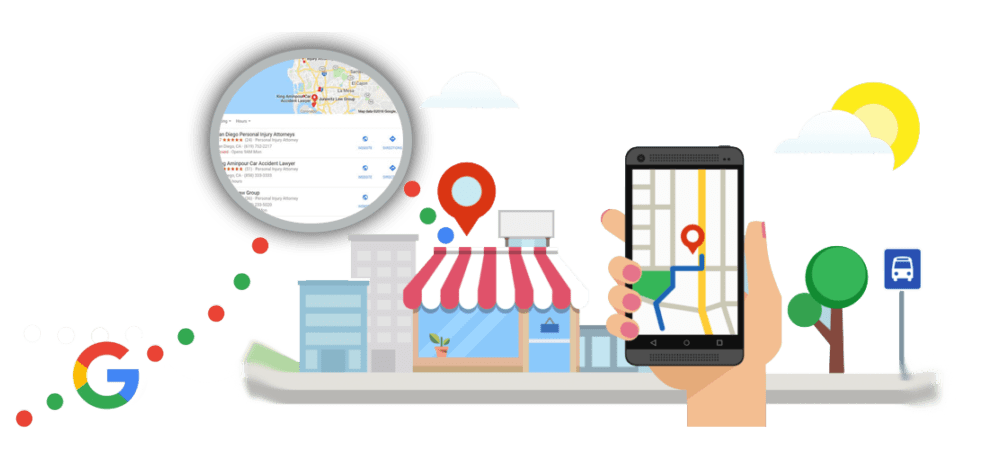 4. Improved Conversion Rates
The whole idea of a small business is to get as many visitors converted as possible. Here's where SEO once triumphs again. When you implement SEO on your website, you target the right audience, people searching for the solution that you have.
There's more to it though. A website that loads slowly and has a poor design is unlikely to get visitors converted. In fact, it will increase the bounce rate and hurt your business. Therefore, having a fast website with a nice design is essential to SEO and to increasing conversion. Focusing on the user experience on your website will improve both SEO and conversion!
5. SEO Can Be Linked to Social Media and Improve Rankings
Sharing your content helps build backlinks for your online business. The more backlinks you have (especially from high domain authority sites), the better your SEO will be.
It's a cycle that builds on itself. The more exposure and traffic you get to your site, the more likely people are to share it. As shares increase, traffic increases, and the cycle repeats.
Building your social media presence is an excellent way of getting exposure for your small online local business. However, it takes time to build up, typically 1-3 years.
To do this right, your content must be worth sharing, so focus on quality and being unique.
6. Beat Your Competition Easily
Running a small local business is not a bed of roses. You will face fierce competition in your niche. There will be many other businesses competing for a better spot in the rankings who might be selling the same product or service as you.
Here's where SEO decides which business is better. When two or more businesses are selling the same products, the better business is the one that has an SEO optimized website.
Even if your products are superior if customers aren't able to find your website it doesn't matter how good your products are.
7. Attracts The Mobile Users
There are 2.71 billion mobile users in the world and out of these, around 2 billion have access to the internet. This means that if your website is SEO optimized for being mobile-friendly then you have a chance to target people up to 2 billion people.
Of course, no small business can target such a huge audience but the point is that if you implement SEO in the right way, you can target loads of mobile users and bring them to your online business/website.
In the first quarter of 2019, more than 48% of traffic came from mobile phones. This means that if your website is not mobile-friendly then you are missing 48% of traffic just like that. It's a huge loss!
Look for themes that advertise being "responsive" or "mobile-friendly". Test their demos on your phone before purchasing.
8. SEO is Affordable
If we compare advertising with SEO, there's a huge difference. Advertising does not have the same direct results for generating traffic as SEO, and it can be difficult to measure. In addition, it is often much more expensive to run advertising campaigns than to invest in improving SEO.
The total expenditure of SEO is around $800 to $2000 a month depending upon the size of your business.
This is another reason to focus on being an SEO optimized business because the returns provide a better bang for your buck than other forms of marketing.
9. Gives You Quality Traffic
Attracting a lot of traffic isn't the best part, getting quality/relevant traffic is! And fortunately, SEO can help you with that. If you are running a business on sports gear then what is the point of targeting an audience that is interested in baby products?
With the power of SEO, you can attract a relevant audience. This is one of its main benefits.
SEO forms a bridge between your website and the users who are typing in the search keywords in the engine. When the keywords match, that particular user is directed to your website. This is why the SEO industry is worth $65 billion today. Pretty cool, right?
10. Conduct Business 24/7
The beauty of SEO is that your business remains open 24 hours a day and 7 days a week. This is because when your website is SEO optimized, it brings you consistent organic traffic.
This is also one way to make your small local business successful and to help it grow into a bigger business!
Spending on SEO is not a one time return. It will keep on bringing new customers to your site and you will see a drastic increase in sales.
Conclusion
SEO is one of the most powerful techniques that will transform a small local business into a larger one. It doesn't require you to spend a lot of money, just a few hundreds or thousands to take it to newer heights.
So, if you are planning to create your own small local business, make sure that you make a SEO optimized website and leave no stone unturned to generate organic traffic.
Do you need help? We offer a guest post service to increase your SEO and get you to the top 3 positions for your keywords. So contact us today!