If you work online, chances are you're already familiar with the marketing technique called SEO – Search Engine Optimization. SEO has been around for as long as search engines have, and that's almost 3 decades at this point. Likewise, you're familiar with link building and how it affects your search engine rankings. And, lastly, you're all familiar with looking for and finding new techniques for building better links to your website.
Search engine marketing offers a plethora of ways of approaching it. Some people prefer guest posting, hiring an agency, or building links organically. And there are those who like to innovate and think outside of the box. If you're in the latter category, then this article is just what you need.
We're going to be looking at ways in which Press Releases can be used to build high-quality backlinks to your website. Although there is the argument that press release SEO is all but dead, we'll try and prove it otherwise throughout this guide.
So, what is a press release in a nutshell? Here is a descriptive definition is taken from Entrepreneur.
A public relations announcement issued to the news media and other targeted publications for the purpose of letting the public know of company developments.
In other words, press releases are used to promote major announcements, to release critical brand news, or to inform people about a new development in a specific field. A large proportion of what journalists write for their papers (digital or otherwise) is based on press releases or insider scoop.
Is PR link-building worth the effort?
Absolutely. And it is so because it provides invaluable means of further promoting your own brand across a wide variety of channels.
Gain coverage on the leading news and media sites across the globe.
Grow your audience organically through people who are interested in your project, product, news.
Build a steady portfolio of credibility.
Acquire organic backlinks from the initial press release and any follow-ups that other journalists might do.
And these are just the core benefits. Things like building relationships with journalists and editors will help you tremendously to promote your brand in the long-term.
Can you write a press release about anything?
Although it sounds nice on paper, for the best results you wouldn't want to look at press releases as a quick way to succeed.
E.g. You wouldn't submit a press release for a new blog post you wrote. It might be nice and full of information, but such content gets created millions of times per day across the entire world.
Here are some categories that work well with press releases:
Breaking news. Did you create a new/unique way to approach a problem? News sites would like to talk to you.
Product launch. Interesting products make for interesting news pieces.
Events. Create a buzz around a specific event you're creating.
Data & research. There's always high-demand for data-based research materials.
Lastly, focus on news that would attract attention or entice curiosity.
Should you use PR services and mass-publishers?
So, you have probably heard of Newswire and PRWeb already. These two platforms come up frequently whenever someone asks for a PR submission service. The question is, should you be using these PR services?
When it comes to basic exposure and getting the word out, it can be beneficial to use PR services and submission sites. Though, you have to remember that the SEO benefits (backlinks) are very minuscule.
First and foremost, most people assume that press release distribution provides a cheap PR link building service. This is far from the truth. First, sites like Newswire and others automatically apply the "nofollow" rule to all new links. And second, a lot of journalists avoid having their names listed on such platforms because they know how frequently spam-based stories get published there. It's a waste of time, for the journalist.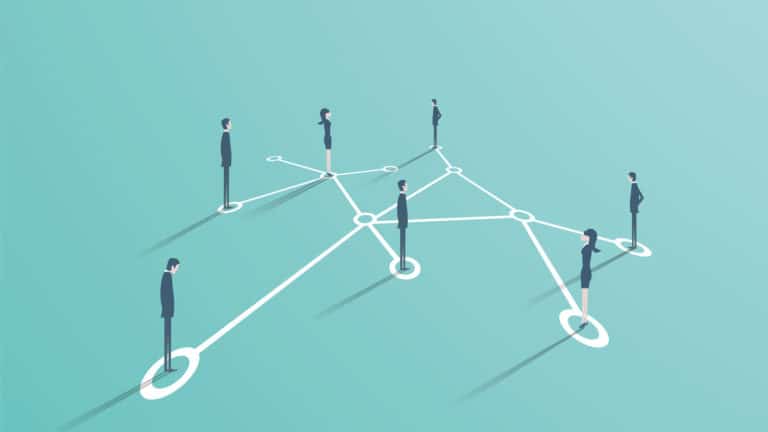 See above – a press release story focused on promoting an eCommerce platform. It adds practically no value to the average media site because it is overly self-promotional.
Nofollow links can be beneficial so as long as they get published on high-quality sites. But this isn't the root of the problem here. As such, I would like to propose an alternative for earning high-quality PR backlinks.
PR Backlinks: Go straight to the editor!
Not only is it expensive to maintain a premium subscription to PR distribution services, but it's also a very hit and miss market. As such, you're better off by targetting individual editors and journalists. Some of them might even have access to a larger network of media sites.
While this sounds very much like guest posting services, there are several differences. The first of which is that you're not pitching guest posts. Submitting Press Releases means that the journalist will publish the story under his name, possibly with his own edits and comments at the end of it.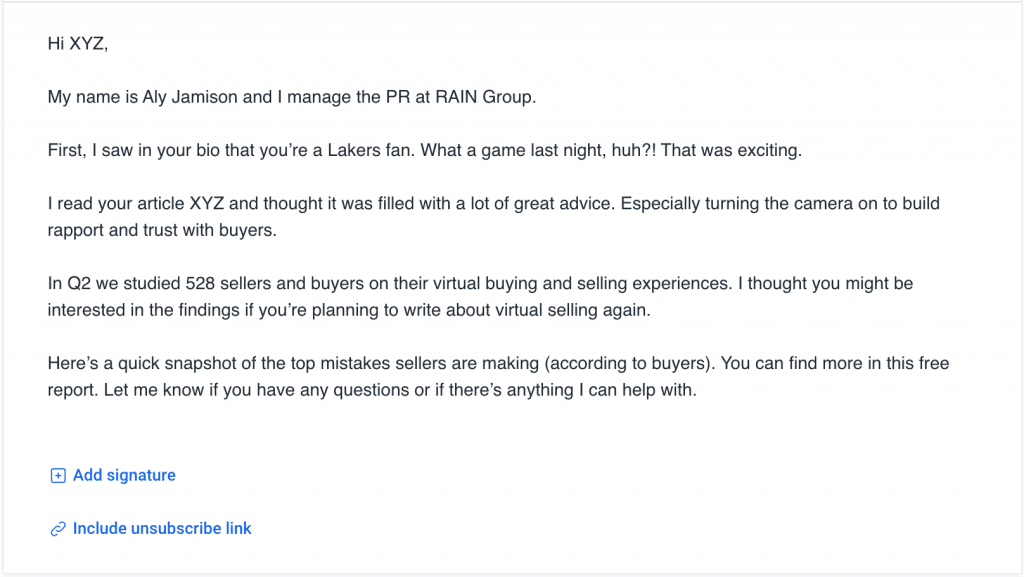 Here is a screenshot taken from one of my media-based email accounts. As you can tell, brands know the importance of reaching out to columnists directly as opposed to using third-party services.
Which also leads us to our next question.
How to find contact details for media journalists?
Personally, I use a very straightforward approach when trying to find contact details for media journalists or editors. And this approach is based on a tool called Hunter; an easy way to find contact details for practically anyone with an email address.
With Hunter for Chrome, you can immediately find who to contact when you visit a website. Along with the email addresses, you can get the names, job titles, social networks and phone numbers. All the data has public sources detailed in the search results.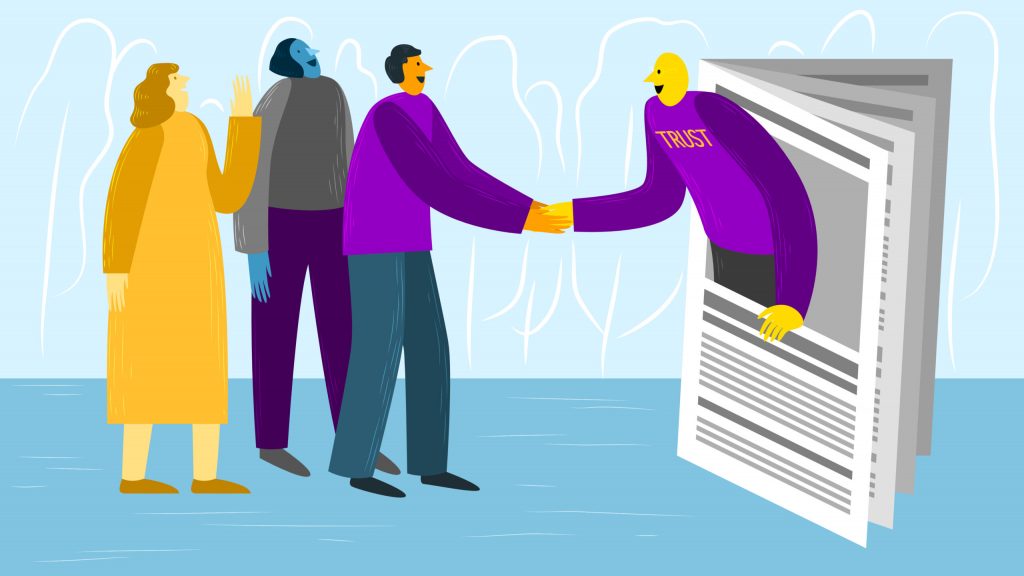 This tool lets you scan an entire domain address to highlight all available contacts. Furthermore, you can narrow down your search to specific results if you know the name of the journalist that you're trying to reach.
Hunter sits in your browser extensions and can be accessed whenever you need to find someone's contact details. I can't count how many times I've landed great publishing opportunities just by using this extension. The Free version lets you search for up to 50 contacts each month.
Overall, this is a budget-friendly approach and requires a small time investment as you pitch your press releases to specific people.
You still need to follow guidelines for writing good press releases, but this takes very little effort. Your biggest success will be coming from building close-knit relationships with editors and so forth.
Closing words
Getting high-quality backlinks with PR's is still a solid possibility. Large editorials and media sites carry a lot of weight when it comes to organic SEO rankings. As such, it only makes sense to take this approach seriously.
If you have the budget to spare, look into hiring someone with expertise in this field. Working with someone who already has media connections is definitely easier than starting from scratch.
Either way, whichever approach you choose is going to be beneficial for your long-term PR backlinks strategy.
Want more?
join our Facebook Community
SEO Masters
and
Marketing Masters
.
Need Help with Your Marketing Strategy?
Schedule a FREE 15 minutes consultant meeting with our team
here
.